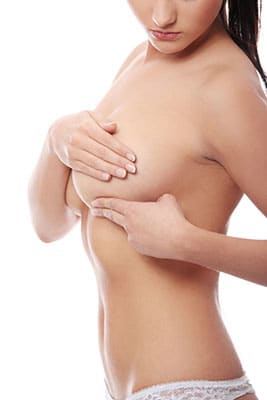 Overly large and cumbersome breasts can be painful, both physically and emotionally. Large breasts can result in chronic back pain, neck pain, and headaches. Dr. Rey performs breast reduction surgery to create smaller, better-proportioned breasts and help restore confidence and comfort for his patients.
Candidates
Candidates for breast reduction may have one or more of the following issues due to overly large breasts:
Chronic back, neck, and head pain
Poor posture caused by excessive chest weight
Deep grooves in the shoulders caused by bra straps
Trouble finding clothing that fits
Receiving unwanted attention because of breast size
The Procedure
Dr. Rey performs breast reduction surgery as an outpatient procedure with the patient under general anesthesia. Excess skin and fat are removed, and the remaining tissue is lifted to improve breast sagging. Dr. Rey can reduce the size of large areolas and reposition the nipples if necessary.
Techniques
Anchor Incision: The incision goes around the areola, down the center of the breast, and along the breast crease
Lollipop Incision: The incision runs around the areola and down the center of the breast, stopping at the breast crease
Donut Incision: The incision borders the edge of the areola
Liposuction: Removes excess fat tissue to reduce the weight and size of the breasts
Recovery
Bruising, swelling, redness, and discomfort are common after breast reduction surgery. Postoperative pain is controlled using prescribed oral medication. It is important to keep your torso elevated the first few days following your procedure. Avoid strenuous physical activities for several weeks, and only resume your normal activities with doctor approval.
Results
Once all major swelling subsides, you should notice dramatically improved results. Breast reduction surgery can result in extensive scarring, but Dr. Rey offers "scarless" techniques for qualifying patients. If scars do develop, they will likely fade over time. Breast reduction surgery is permanent, but it is important to remember that significant weight gain can result in an increase in breast size.
If your breasts are preventing you from living the life you desire, schedule a consultation with Dr. Rey to see if breast reduction surgery is right for you. Contact our office at (310) 205-3107 or fill out our online contact form here for additional information.
---
View Gallery