Mommy Makeover in Beverly Hills
Pregnancy and childbirth are special parts of women's lives, but they can come with challenges. New mothers often find the changes to their bodies concerning and try to find ways to address them. But sadly, it usually takes more than a healthy diet and exercise to restore a mom's body to its pre-pregnancy condition.
Weight fluctuations during pregnancy and the stretching of breast tissue while nursing can permanently alter the shape of your abdomen and breasts. While dieting and exercise can help, these measures often fall short, and stubborn pockets of fat and loose skin persist.
A Mommy Makeover is a customizable combination of breast and body contouring procedures that target multiple problem areas. With Dr. Rey's expertise in performing these procedures, you can achieve a more toned tummy, youthful breasts, and an increase in self-esteem!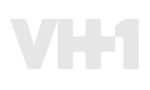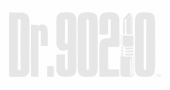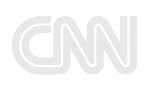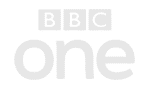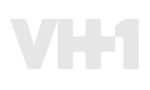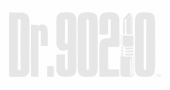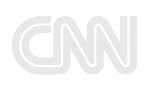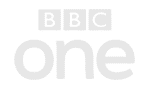 What Are the Benefits of a Mommy Makeover?
What Does Your Mommy Makeover Include?
Have Concerns About Your Mommy Makeover?
Recovery
Typical side effects of a Mommy Makeover include swelling, bruising, and some minor discomfort. These are temporary and will subside within a few days to a few weeks after surgery. However, some swelling may remain for a month or two, and compression garments are used after abdominoplasty or breast surgeries to help control this. Most patients can resume light daily activities within the first week and return to work within two weeks, depending on the procedures performed and individual healing time. Dr. Rey will clear you for more strenuous activities after your follow-up appointment.
You can ensure optimal results and minimize your risk of complications by carefully following Dr. Rey's aftercare instructions. He will provide both pre and postoperative care instructions that are designed to enhance your results.
Scars
The location of your incisions and resulting scars depend on the specific procedures performed. A mini tummy tuck will involve a short scar low on the abdomen that can be hidden by undergarments, while a standard tummy tuck involves a larger incision and another around the navel. Breast lift incisions depend on the severity of breast ptosis and techniques used.
Cost
The price of a Mommy Makeover can vary greatly from patient to patient. A single procedure will cost less than a combination of procedures overall, but you do save by having multiple procedures done at once rather than during separate operations. During your consultation, Dr. Rey will provide you with a detailed estimate of your costs.
Pain
Some discomfort immediately following your procedure is typical, and its duration can vary depending on the procedures you have chosen. Dr. Rey can prescribe pain medications to help alleviate postoperative pain.
Frequently Asked Questions
Am I a candidate for a Mommy Makeover?
The Mommy Makeover is ideal for a woman whose body has changed during the childbearing process and who is not ready or willing to accept that change.
Just because you are a mother, there is no requirement for you to live with the effects that pregnancy does to your body. Candidates for Mommy Makeover surgery experience:
Drooping or deflated breasts
Stubborn, exercise-resistant fat pockets
Abdominal skin laxity
Stretched or separated abdominal muscles
Candidates for Mommy Makeover surgery should not smoke, be in good overall health, and have realistic expectations for their results.
What if I don't need all of the procedures included in a Mommy Makeover?
The beauty of the Mommy Makeover is that it is tailored to your aesthetic needs and goals. While a Mommy Makeover commonly combines at least two of the procedures listed above, it does not require that any technique be included. For example, if you suffer from sagging breasts but are otherwise content with your breast size, you can opt for a breast lift without augmentation or reduction. Or, if you have fatty deposits in your stomach but no real laxity, liposuction may be sufficient, and you may not need a tummy tuck.
Which type of breast implant feels the most natural?
Breast augmentation is a cornerstone of the Mommy Makeover. For many women, maintaining natural-looking results is essential. Because of this, implant selection is key. Silicone implants tend to have the most natural look and feel (in comparison to saline implants which look firmer and more augmented). Additionally, some women choose teardrop-shaped implants over round implants to mimic the natural slope of the breast.
Will my Mommy Makeover results be permanent?
While your Mommy Makeover results are long lasting, their permanence does depend on your ability to maintain a healthy lifestyle. During an abdominoplasty, Dr. Rey will remove fat deposits and excess skin, but this does not prevent new fat deposits from accumulating or the skin from stretching out again. Results of breast lift and augmentation can also depend on avoidance of significant weight shifts that affect both the size and shape of the breasts. By maintaining a consistent exercise routine and healthy diet, you can better ensure your long-lasting results.
What happens if I get pregnant after my Mommy Makeover?
Mommy Makeover surgery will not prevent or impact a future pregnancy in any way; however, an additional pregnancy may negate your Mommy Makeover results. Because of this, we recommend postponing your Mommy Makeover until you are confident that you will not get pregnant. Should an additional pregnancy occur, you can also return for a "touch-up" body contouring procedure with Dr. Rey.
What risks are associated with a Mommy Makeover?
Mommy Makeover surgery is safe when performed by a skilled surgeon like Dr. Robert Rey. Unfortunately, this is still an invasive surgical process, and there is no way to eradicate risk. Some potential complications after a Mommy Makeover include:
Bleeding
Infection
Anesthesia risks
Hematoma
Seroma
Blood clots
Prolonged wound healing
Unfavorable scarring
Unfavorable scarring
What can I expect during my consultation with Dr. Rey?
You will meet with Dr. Rey prior to your procedure so that you are informed about all the specific details. He will first discuss your treatment goals. After a physical exam, he will help you decide which procedures are best for you. Dr. Rey will calculate an accurate estimate of your procedure costs and give you specific pre and postoperative care instructions. He will review the surgical risks, but careful adherence to the care instructions will help minimize them.
Do I need to be a mother to have a Mommy Makeover?
Some women may desire the combination of breast augmentation and tummy tuck or breast lift, tummy tuck, and liposuction even though they have not physically experienced pregnancy. Truthfully, motherhood is not a prerequisite for candidacy. Mommy Makeover is simply a term coined for these procedures since they address the areas most impacted by pregnancy. That being said, these procedures are also beneficial after significant weight loss or with the natural aging process.
Will my Mommy Makeover be performed in one setting or will it need two?
Mommy Makeovers are commonly performed in one surgical setting for your convenience and recovery. However, significant procedures that will take longer than six hours to perform may require two separate surgeries. Dr. Rey will inform you what to expect during your consultation.
What is the best way to prepare for my Mommy Makeover?
During your consultation, Dr. Rey will provide you with specific pre- and postoperative instructions. Preoperative care instructions will include:
Which medicines to stop taking before surgery
Instructions to stop smoking
Making transportation arrangements