Rhinoplasty in Beverly Hills
A nose that doesn't complement your facial appearance can be a huge source of anxiety. You may have been born with a natural defect in your nasal appearance, or trauma to the nose could have affected your nasal aesthetic. Restoring a pleasing facial balance helps many patients feel more comfortable with their appearance. Rhinoplasty is designed to correct physical and functional abnormalities of the nose. Dr. Rey tailors each procedure to the patient for natural, harmonious results.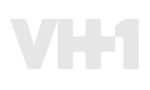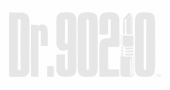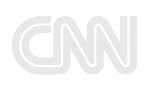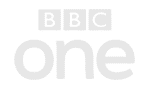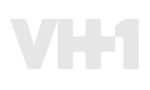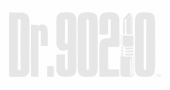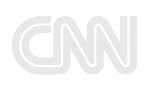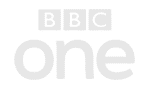 Design Your Rhinoplasty
Incision Options
Open rhinoplasty utilizes an incision placed on the base of the nose between the nostrils. This provides visual access to the underlying structures but may result in some mild visible scarring.
Closed rhinoplasty places all incisions inside the nasal cavity. This provides adequate access to the nasal structures and doesn't result in any visible scarring.
Septoplasty
Septoplasty is performed to correct breathing problems caused by a blocked nasal passage due to a deviated septum, which is the crooked alignment of the cartilage that separates the nasal passages.
People with deviated septums often snore and have difficulties breathing during physical activities.
Septoplasty can be performed on its own or in conjunction with aesthetic corrections.
Issues Corrected
Overly large nose
Nasal hump
Wide nasal bridge
Enlarged nostrils
Small nasal structures
Drooping nasal tip
Have Concerns About Rhinoplasty?
Recovery
You will experience bruising and swelling around your nose following your procedure. You may feel impacted or have trouble breathing due to the nasal packing. Any discomfort can be controlled using oral pain medication. You will need to rest with your head elevated for at least one week following your surgery. Most patients can return to work within two weeks of their surgery. You will be required to limit your physical activities for up to four weeks following rhinoplasty. The majority of your swelling should subside within six weeks, after which your final results will become apparent.
Scars
The amount of scarring that develops is dependent on the techniques used as well as your body's natural healing process. An open technique may result in visible scarring, which fades over time.
Cost
The cost of this procedure may vary from patient to patient depending on various factors such as type of correction, surgical fees, and anesthesia fees. A detailed quote will be provided during your consultation.
Pain
Anesthesia is used to prevent pain during the procedure. Mild discomfort after the procedure can be easily controlled with medication prescribed by your plastic surgeon.
Frequently Asked Questions About Rhinoplasty
What will be discussed during my rhinoplasty consultation?
During your consultation, Dr. Rey will examine your nose and determine the best surgical techniques based on your needs and desires for the surgery. He will also determine if you are a good candidate for rhinoplasty. You will receive a detailed financial plan at this time.
What should I look for when choosing a plastic surgeon for my rhinoplasty?
The decision to undergo plastic surgery is a big one. It is important to feel comfortable with your plastic surgeon. Some questions to consider asking a prospective plastic surgeon include: 
How many years have you been practicing plastic surgery? 
How many rhinoplasty procedures have you performed?
How do you handle complications during rhinoplasty surgery? 
By asking these questions, you can feel confident that your plastic surgeon is highly qualified to perform your rhinoplasty and address your needs.
Am I a candidate for rhinoplasty?
The best candidates for rhinoplasty are healthy teens and adults who are dissatisfied with the size and shape of their nose but have realistic expectations for what the surgery can accomplish (i.e., they are not expecting perfection).
How old must my child be before they can consider rhinoplasty?
Many teens benefit socially and emotionally from undergoing rhinoplasty. The facial features must be fully developed before we consider surgery, which usually occurs between 15 and 17 years of age.
What type of anesthesia is used during rhinoplasty surgery?
Rhinoplasty is performed using a general anesthetic to ensure patient safety and comfort.
What are the risks of rhinoplasty surgery?
When performed by a skilled rhinoplasty surgeon, such as Dr. Rey, rhinoplasty is safe. However, as with any surgery, there is a risk of complications. These risks include: 
Bleeding 
Infection 
Scarring 
Complications with anesthesia 
Trouble breathing out of your nose
If you are concerned about the risk of complications during rhinoplasty, please speak with your plastic surgeon. Dr. Rey is available to answer all your questions and address your concerns.
How long will my rhinoplasty results last?
Rhinoplasty provides long-term correction to your nasal appearance. Most patients don't require any follow-up procedure to help them achieve the results they desire. Depending on the technique used for your surgery, you may develop mild visible scarring on the underside of the nose, which is likely to fade over time.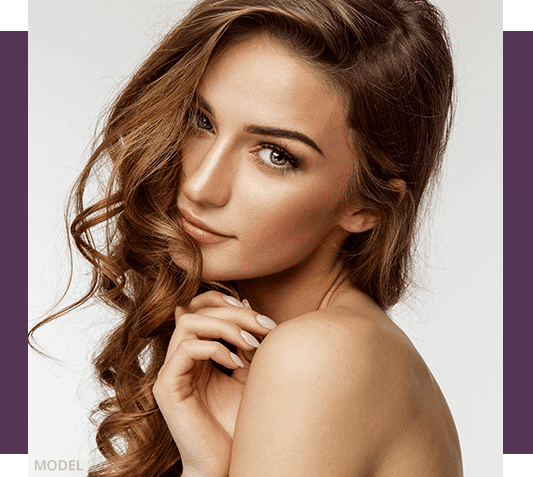 Reviews
Dr. Rey & Staff,
Thank you so much for doing such a wonderful job! I'm very happy with my results and couldn't ask for more! You and your staff were so friendly and caring and that's greatly appreciated. You're the best and I know that if I want anything else done I can always go back. Thanks Again!
Dr. Rey,
I wanted to get a chance to say thank you. You did a wonderful job and really spent the time to make me feel so comfortable. also thank you so much for making time in your busy schedule and making everything work so perfect! You must make many people happy. This was something I have wanted to do, but was very scared as well. I am glad I listened to your advise and you made me so trusting in you. Thank you again, your a wonderful man & doctor.
Dear Dr. Rey & Staff
I just want to thank you for taking such good care of me before and during surgery. Everyone was so nice and made me feel comfortable. Norma and Susan are both so pretty and sweet and very helpful. I can hardly believe it's me looking back at myself in the mirror. I'm just so happy with the results and I wanted you to know your the best!
Before & After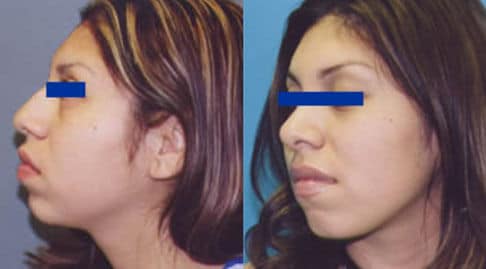 *Actual Patient