About Dr. Rey
Dr. Robert Rey understands that many patients undergo cosmetic surgery to improve or enhance their appearance, and he knows that patients want scars to be as unnoticeable as possible. Because of this, he specializes in plastic surgery procedures that leave minimal visible scarring.
Dr. Rey is serious about the integrity of the plastic surgery industry. He wants patients to use his services after they have done their research on surgical options, provider options, risks, and benefits. He wants his patients to understand their procedures and ask questions. Patients should always receive the best and never settle for anything less.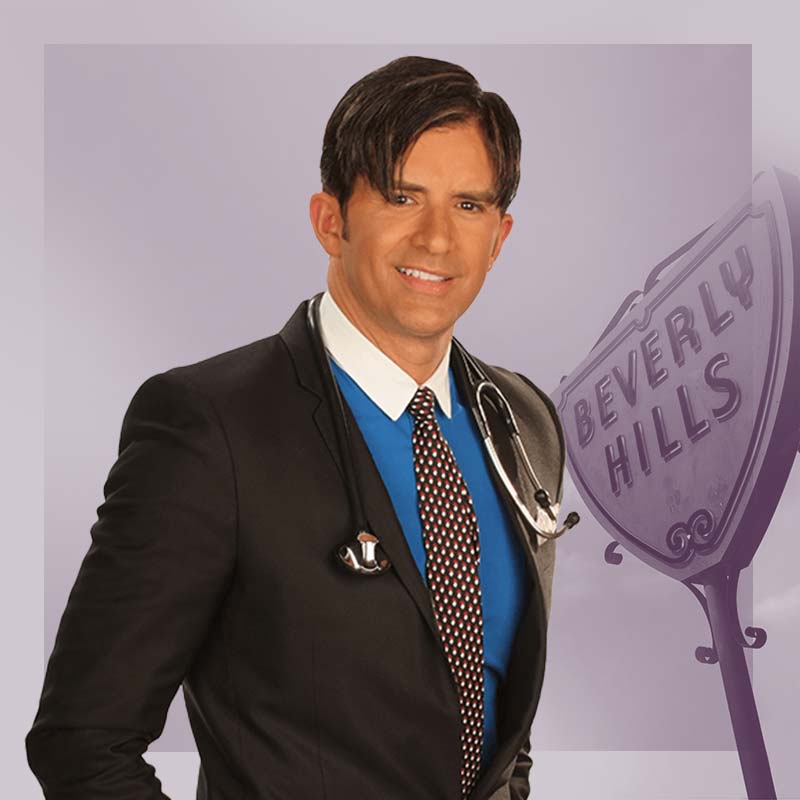 Education
Dr. Rey's education took him all across the country. He brings to his practice education and experience from Tufts Medical School, UCLA School of Medicine, University of Tennessee Medical Center, and Harvard Medical School. Dr. Rey went on to earn a fellowship at Harvard Medical School's Beth Israel Deaconess Hospital, where he focused on plastic surgery.
Procedures
Innovative Techniques
His fellowship at Harvard Medical School's Beth Israel Deaconess hospital introduced him to minimal-scar surgical techniques like endoscopy, fiber optics, and lasers. He has since aided in the development of the transumbilical breast augmentation procedure. Performed by just a handful of surgeons, this procedure provides women the augmentation they desire with no visible scarring. Dr. Rey is also known for the low and smaller incision tummy tucks as well as the Brazilian Butt Lift, where fat is suctioned from areas such as the abdomen and thighs and then transferred to the buttocks. Silicone implants can also be placed through a tummy tuck incision, leaving no scars on the breasts. Dr. Rey has discussed these innovative techniques on CBS, the WB, E!, Elle Magazine, and numerous foreign media outlets.
Comprehensive Experience
As a residency and fellowship-trained plastic and reconstructive surgeon, Dr. Rey is experienced in all facets of cosmetic and reconstructive surgery. He remains informed and up to date on techniques in breast augmentation, liposculpture, tummy tuck, breast lift, breast reduction, buttock augmentation, labiaplasty, nose improvement, ear reshaping, male plastic surgery, and lip enhancement.
A Well-Rounded Surgeon
Expertise
Dr. Rey has been published in some of the most prestigious journals in the world, including The Harvard Journal of Public Policy, The Journal of Hand Surgery, and The Journal of Craniofacial Surgery. Additionally, he served in The Office of the United States Surgeon General and was the health policy speechwriter for Dr. C. Everett Koop. From 2004 to 2008, he appeared on E!'s show "Dr. 90210." He also appeared on the Netflix show "Celebrity Plastic Surgeons of Beverly Hills."
Accolades
Dr. Rey has received numerous scientific awards, such as the Southeastern Society of Plastic Surgeons Resident's Award and the American Association of Clinical Anatomist Student Award for original research.
Interests
Dr. Rey is a member of the Screen Actors Guild, and he even consulted on the Academy Award-nominated picture "Seven." He was the star of E!'s "Dr. 90210" and Netflix's "Celebrity Plastic Surgeons of Beverly Hills." Dr. Rey has numerous skills and abilities that provide him intense focus in his profession. He is highly trained in martial arts, having studied numerous disciplines since his teens. He has a black belt in Tae Kwon Do and has studied Hapkido, Capoeira, Jeet Kune Do, and Brazilian Jiu-Jitsu. He recognizes the benefits of studying martial arts in one's overall wellness and has developed an exercise regimen designed for busy professionals. He believes that in just 20 minutes, anyone can master self-defense skills while also bettering their body.