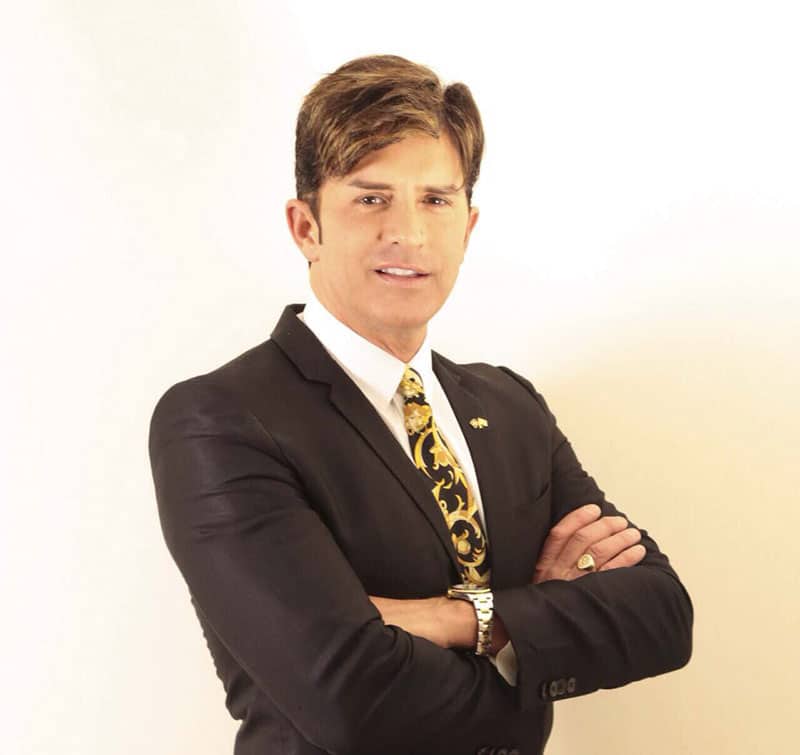 Wellness and Lifestyle Expert
From his humble beginnings in a working-class neighborhood of Brazil to a glitzy Beverly Hills plastic surgery practice and two televisions shows, Dr. Rey has overcome impossibly difficult obstacles. His abusive father and impoverished infancy forged in him a desire to make something of himself. Rescued from a hopeless existence by American missionaries, Dr. Rey immigrated to the U.S.A. as a teenager. Just in time, as he was starting to be influenced by inner city Brazilian youths and had committed several petty crimes.
Once in the U.S.A., Dr. Rey worked tirelessly to improve his lot in life. He graduated number one and summa cum laude in his college chemistry class. He was accepted by several medical schools. He completed a graduate degree at Harvard University. He distinguished himself in a surgical residency and was accepted to one of the most competitive specialties in medicine, plastic surgery. Following the completion of a plastic surgery residency at U.T., he was accepted into one of the most prestigious cosmetic plastic surgery fellowships at Harvard Medical School (Beth Israel/Deaconess Hospital).
Martial Art Experience
Dr. Rey has a black belt in Tae Kwon Do. However, he has been studying various disciplines in the martial arts since his teenage years. He studied Brazilian Jiu Jitsu, Hapkido (Korean self-defense), Capoeira (Brazilian martial arts), American wrestling, and Jeet Kune Do (the art of Bruce Lee).
Originally, it was thought that running was the best exercise. Then it became clear that muscle building exercises helped burn more fat. Today, studies show that ligament stretching activities slow the aging process. The martial arts have been called the best form of exercise, as it combines elements of endurance, muscle building, ligament stretching, and meditation. The problem is that life has become exponentially more complicated. Today, time is the scarcest resource.
Faith
When asked about his success, Dr. Rey credits his faith in God and his indomitable spirit. He believes in never giving in and never giving up. He has never quit anything. He believes there is no such thing as "knowing your limits;" as children of our Heavenly Father, we are endowed with a limitless potential.
In fact, he is a firm believer in the scriptural "all things are possible to him that believeth…" In life, we all get lemons. The difference between winners and losers is that winners make lemonade out of the lemons. Perseverance is the key to success. The true champion is the individual who does his best in secular matters but also succeeds spiritually.
Achievements
Exercise Program
Dr. Rey has developed a 20-minute stretch and exercise program for busy executives, professionals, parents, and anyone with a busy schedule. His exercise program will slow the aging process, chisel a beautiful body, increase flexibility, and build self-confidence while honing self-defense skills.
With a growing family, a busy practice, and two television shows ("Dr. 90210" on the E! Network and Entertainment Tonight/The Insider on CBS), Dr. Rey's exercise program has propelled him into several martial arts tournament victories.
Media Appearances
Dr. Rey has been featured in a number of radio shows, television shows, and magazines as a motivational speaker. He is frequently featured on:
The Today Show (with Matt Lauer)
The View
Dr. Phil
Access Hollywood, Inside Edition
CNN Show Biz Showdown
CNN Headline News
The Ronny Deutsche Show
The Early Show
Health and Beauty Services
As a black belt Martial Artist, physician, and plastic surgeon, Dr. Rey is uniquely qualified to discuss inner and outer beauty. Dr. Rey believes inner beauty results from the accumulation of good deeds, good intentions, love for our neighbor, faith, humility, hope, charity, cheerfulness, self-confidence, conviction, a positive attitude, determination, tolerance, forgiveness, etc. What Dr. Rey calls the middle beauty consists of healthy muscles, arteries, nerves, bones, etc. This beauty is achieved by exercise, meditation, and diet. Outer beauty can be achieved through prevention or treatment.
Today, creams are so advanced that surgeries can be put off or even avoided. Dr. Rey's skin line, to be released this spring, will feature a facial cream with extract from a Brazilian plant, which has an action similar to BOTOX® and helps erase wrinkles without an injection. The trend in plastic surgery is toward less and less invasive surgery. Today, for example, the breast can be augmented endoscopically, through the belly button, with a small hidden incision.