Posted October 26, 2021 in Labiaplasty
2 Minute Read:
Many people falsely believe labiaplasty is a procedure performed solely for sexual reasons. While labiaplasty can enhance the sexual experience (particularly in increasing self-confidence), that is not its primary purpose.
Patients should understand all the benefits of a labiaplasty, so they don't have false expectations for the procedure.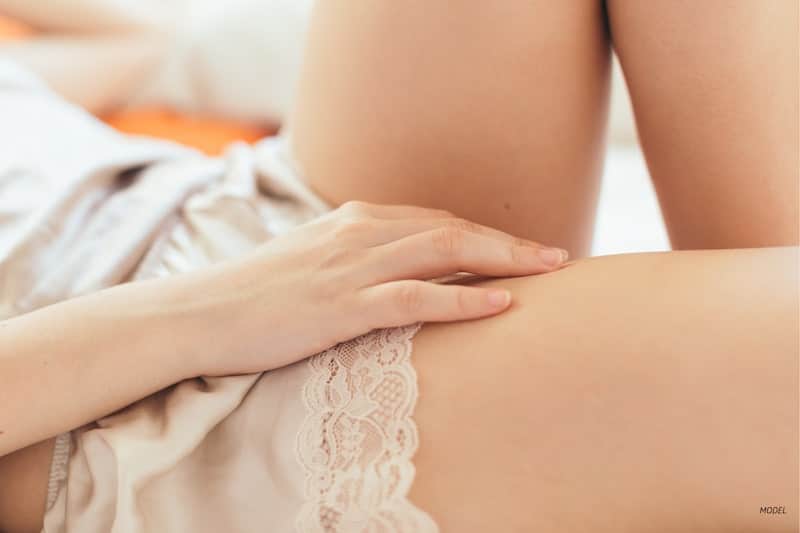 What Is Labiaplasty?
A labiaplasty procedure is a plastic surgery procedure performed to alter the size and shape of the vulva. Typically women choose to do this procedure to reduce the length of the labia minora or to make the genitalia more proportionate. Sometimes, a portion of the clitoral hood is reduced at the same time.
What Are the Benefits of a Labiaplasty?
There are several benefits to labiaplasty, and it's important to know and focus on all the benefits as a whole.
Improve Self-Esteem
Many women opt for labiaplasty because they don't feel confident in the appearance of their labia. This causes them to feel uncomfortable in their own bodies and self-conscious when they wear bikinis, tight workout pants, or even when they are nude. This insecurity can also seep into a person's sex life as they don't feel entirely comfortable when naked.
A labiaplasty can improve a woman's overall confidence. An added benefit, and another way that labiaplasty can enhance sexual pleasure, is with increased self-esteem. The patient may feel more comfortable during intimacy, which allows her to enjoy the moment more.
Make Daily Life More Comfortable
Some women experience painful tugging and twisting when riding a bike, working out, or wearing tight clothing. A reduction of the labia minora can often solve this problem, making simple daily activities more comfortable.
Improved Sexual Pleasure
When having a labiaplasty, reducing the size of the labia minora exposes the clitoris more. This exposure makes sex more pleasurable and increases the ease with which a woman may achieve orgasm.
Keeping Your Priorities Straight With Labiaplasty
Ultimately, the increased sexual pleasure should be seen as an added benefit, not the sole reason you get labiaplasty. First, there's no guarantee that sexual pleasure will, in fact, increase.
Secondly, improved confidence and comfortable living will significantly impact your overall life and should be what's driving your decision.
Book a Consultation With Dr. Robert M. Rey Today
If you think you are ready for a labiaplasty, the first step is to book a consultation. During this appointment, Dr. Rey will answer any questions you may have, verify a labiaplasty is right for you, and explain the details of the procedure.
You deserve to feel comfortable in your skin, and if a labiaplasty helps with this, you should consider booking one.
Schedule an appointment today by calling (310) 205-3107 or filling out this form. You can also visit our labiaplasty before and after gallery to see how the procedure has helped Dr. Rey's previous patients.