Posted October 02, 2015 in Buttock Augmentation, Plastic Surgery Recovery
Butt Augmentation Recovery Guideline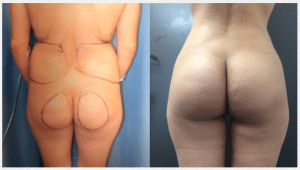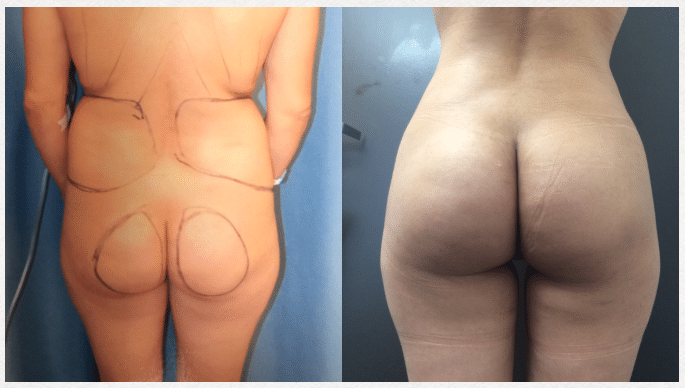 Recovery from surgery involves plenty of rest and relaxation. With most surgeries, this involves reclining in an easy chair with your feet propped up, or lying on your back surrounded by a sea of pillows. With butt augmentation surgery, putting pressure on your bum all day is obviously not the best option for a successful and comfortable recovery. Here's how to heal in the most successful and comfortable way possible after either butt augmentation with implants or butt augmentation with fat transfer.
How to…
Sit
At home
While it is safe to sit carefully after butt augmentation surgery, you must not sit for a long period of time. Sitting for too long increases the risk that the buttock implants can shift or that the fat injections will not "stick" appropriately. It is best to avoid sitting all together for about a week after surgery except when using the bathroom.
At work
Most patients return to work two weeks after surgery, but they still experience some discomfort with sitting. Some patients prefer to sit on a boppy pillow or to kneel on their desk chair rather than sit.
In the car
Driving is not recommended for the first six weeks after surgery. For driving short distances, you can roll up a thick towel and place it under both knees and insert another towel behind your back. This way, you can sit somewhat comfortably without your butt touching the driver's seat.
Bend over
Bending over will be difficult the first few weeks after surgery and is not recommended during that time. Be sure to place your necessities within reach, and schedule for someone else to be home to assist you if you need help.
Sleep
Getting a good night's sleep is difficult for many patients who do not typically sleep on their stomach. Sleeping, along with eating, drinking, reading, or watching TV, will mostly be done in this position, which can put a lot of strain on your neck. The secret to resting comfortably on your belly is to surround yourself with pillows. You can prop yourself up at a slant so that the top half of your body is much higher than the lower half, or you can put many pillows beneath your stomach and head so that your knees are in the kneeling position. Pain medication will also help keep you comfortable, especially within the first day or two after surgery.
Use the restroom
If you purchase a compression garment that can be unfastened at the bottom, using the restroom will be much easier. Sometimes stool softeners are recommended to make the process faster as well since fully sitting is not recommended. It is best to slightly squat over the toilet. Once you're finished, use baby wipes to clean yourself, and don't forget to carefully avoid the incision sites.
Exercise and Sex
You should not exercise, have sex, or do anything that exerts a lot of pressure or strain on the incision site. You are free to do this type of activity after about six weeks, or after Dr. Rey gives his approval.
If you are interested in either technique for butt augmentation in the Beverly Hills area, Dr. Robert Rey would be happy to answer your questions. To schedule your private consultation with Dr. Rey, please call (310) 205-3107 or fill out our online contact form.