Posted March 01, 2017 in Breast Augmentation, Plastic Surgery Recovery, Preparing for Surgery, Rhinoplasty (Nose Surgery)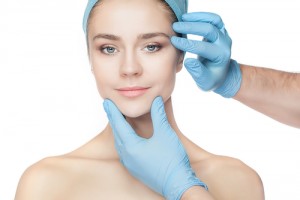 It seems that plastic surgery is something people joke about on a daily basis due to celebrities having too much cosmetic work done or the horror stories associated with plastic surgery. However, plastic surgery is surgery. Whether undergoing breast augmentation or rhinoplasty, treating every part of the process with maturity is necessary. Preparing for surgery is crucial to achieving the best results and ensuring a safe surgical process. Much of your plastic surgery journey will depend on you and your preparation for the surgery.
The Consultation
The consultation is an essential part of the plastic surgery process. Before going into your first appointment, you should be confident in your overall goals for surgery. The consultation is your chance to ask any and all questions you might have. Here's what you can expect during your consultation:
You will sit down with Dr. Rey and discuss your goals thoroughly

Your area(s) of concern will be fully evaluated

You will learn of all of your procedural options

You will look through before and after photos to get an idea of the results that can be achieved
The American Society of Plastic Surgeons has plenty of plastic surgery consultation tips to help you better prepare for your initial appointment.
Preparing for Your Surgery
Once you have your surgery date all set up, it is time to prepare for your surgery. Several actions should be taken a couple weeks before surgery.
Two Weeks Before Surgery
To ensure a safe surgical process, there are some critical steps you must take before going near an operating room. Before surgery you should:
Get a full medical exam and blood test

Quit smoking and drinking

Avoid certain medications and supplements, such as herbal supplements, anti-inflammatory drugs, and aspirin

Eat a healthy diet

Exercise at least 30 minutes per day
The Day Before Surgery
Being relaxed and ready for your surgery is key to having an efficient and successful surgery. The night before surgery is essential to preparing for your procedure. The day before surgery, you should:
Not eat or drink anything for at least eight hours

Get plenty of rest

Prepare a comfortable and clean recovery environment (either at home or in a hotel)

Have all of your medications ready

Designate a person to drive you to and from surgery and care for you at least the first 24 hours
After Surgery
Once you are home and recovering from your procedure, your plastic surgery journey is far from over. The way you follow post-surgical instructions and care for your incisions will determine how your final results are revealed. Listening to your doctor and his recommendations are important. Avoiding strenuous activities and resting during your recovery period is highly recommended. Everyone recovers at their pace; you should feel ready to return to your regular routine and work before you do.
If you are interested in plastic surgery, Dr. Rey can help you prepare for your surgical process. Schedule your consultation today! Contact us by calling (310) 205-3107 or by filling out our online contact form.