Posted July 19, 2016 in Breast Augmentation, Breast Lift
The breasts are a symbol of femininity. Having beautiful, full breasts is important to a female because they make a woman, a woman. Those who are unhappy with the shape and size of their breasts may want a breast enhancement. Among the most requested breast procedures are breast augmentation and breast lift surgery. Some women are unsure which procedure is right for them. The technique they should choose will be based on what problem(s) they are trying to correct and what outcome they are hoping to achieve. Depending on the woman's goals, she may undergo a breast augmentation, breast lift, or both.
What is a breast augmentation?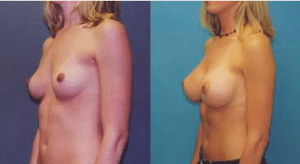 A breast augmentation can enhance the size and shape of a woman's breasts. This surgery involves inserting saline or silicone implants to add volume and improve breast shape. Patients will notice breasts that are fuller, better shaped, and complementary to the rest of their physique.
Benefits of Breast Augmentation
Having a variety of breast implant options provides customized procedures

Scarring is usually hidden in an inconspicuous area

Breasts can be enlarged providing a more feminine curves
What is a Breast Lift?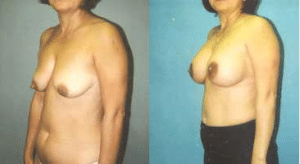 Breast lift surgery corrects sagging (ptosis) that causes the appearance of deflated, pendulous breasts. A typical breast lift patient has a loss of volume and skin elasticity due to pregnancy, nursing, weight changes, and aging. During breast lift surgery, the breasts can be repositioned, reshaped, and rejuvenated. Patients can achieve breasts that look more lifted and nipples that appear higher on the breasts.
The Benefits of Breast Lift:
Provides firmer, perkier breasts

Repositions the nipples for a more youthful and natural look

Fixes drooping, sagging breasts

Corrects breast asymmetry
Which Procedure is Right for Me?
Every woman has a different body shape and goals. Typically, a breast lift will be beneficial for breasts with any sagging or drooping. If a woman is unsatisfied with the size or shape of her breasts, a breast augmentation may be more appropriate. Often, women after pregnancy and breastfeeding have breasts that sag, but also have lost volume. For these women, combining a breast augmentation and breast lift may be the best solution.
Dr. Rey can help you to determine which breast enhancement procedure would most benefit you. To schedule your consultation, you can call (310) 205-3107 or fill out our online contact form.