Posted October 17, 2022 in Plastic Surgery, Preparing for Surgery
5 Minute Read:
Let's face it, undergoing any plastic surgery procedure is a major decision. The reality is that plastic surgery can change your life, and while that change is for the better, there are many, many things that a prospective patient needs to consider before "going under the knife."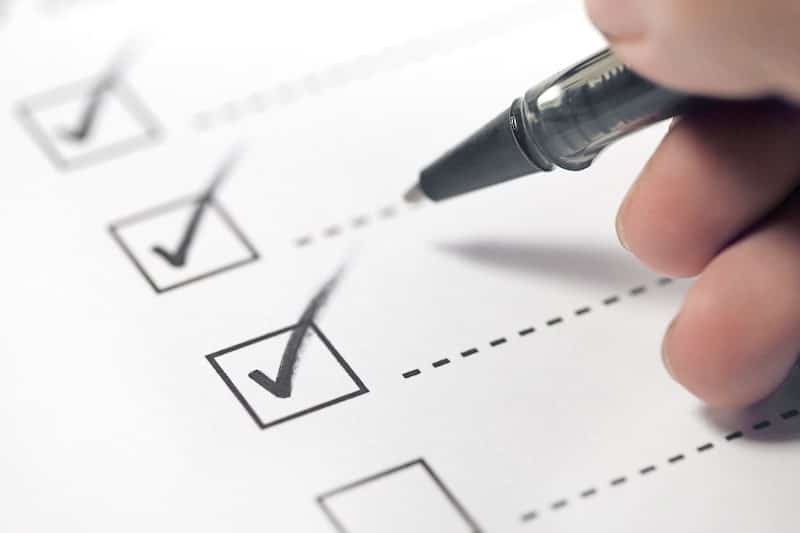 However, once you do make the decision to have a body plastic surgery procedure, like a tummy tuck (abdominoplasty); a breast procedure, like breast augmentation surgery, or you a combination procedure like Mommy Makeover surgery, there are several things that you can do to make sure that you are ready for your surgery, both physically and mentally.
In this blog, we have created a checklist of some of the things you should do before your surgery day.
Get Your Mind and Body Ready
Undergoing plastic surgery of any kind takes a toll on your body. That's because cosmetic surgery is a controlled injury to your body. This means that it is important to prepare your body physically for your procedure.
Below, you will find some of the best ways to get your body ready for your coming procedure to ensure a successful recovery period as well as stunning results.
Lose Excess Weight
Many people have the misconception that body contouring procedures will help them lose weight. While you may shed a few pounds from your procedure, the reality is that you need to be at or very near your goal weight before your surgery. Additionally, if your weight fluctuates after your surgery, your results can be negatively impacted.
So, it is important that you lose excess weight before your procedure so that you can achieve the best results possible.
Stop Smoking
While you have already heard how detrimental smoking is to your health, it is even more important that you stop smoking prior to your plastic surgery procedure. That is because smoking can cause a number of health complications and troubles, both during and after your surgery. Some of these issues include higher chance of infection, delayed healing/longer recovery time, and a higher chance of blood clots.
We strongly recommend that you stop smoking six weeks before your surgery.
Limit Alcohol Use
Similar to smoking, drinking alcohol before plastic surgery can lead to complications and delayed healing after your procedure. Since alcohol acts as a blood thinner, you have a higher risk of bleeding during and after your surgery.
Because of this, it is important that you limit your alcohol use during the weeks leading up to your surgery and refrain totally for two weeks before your procedure.
Avoid Certain Medications
While you will be prescribed medications (antibiotics and pain medication) for your recovery, it is important that you do not take any over-the-counter medications before your procedure that haven't been approved by Dr. Rey, and that you notify Dr. Rey of all prescription medications that you are currently taking.
Some of the most common medications that patients must avoid in the weeks leading up to their procedure include aspirin, NSAIDs, and other blood-thinning medications.
Rest and Relax
Though it may sound simple, making sure that you have enough rest in the days leading up to your surgical procedure is vital. Not only will the rest help your body remain strong to help you recover quicker, but resting and relaxing can help you be more mentally prepared for your surgery and recovery period.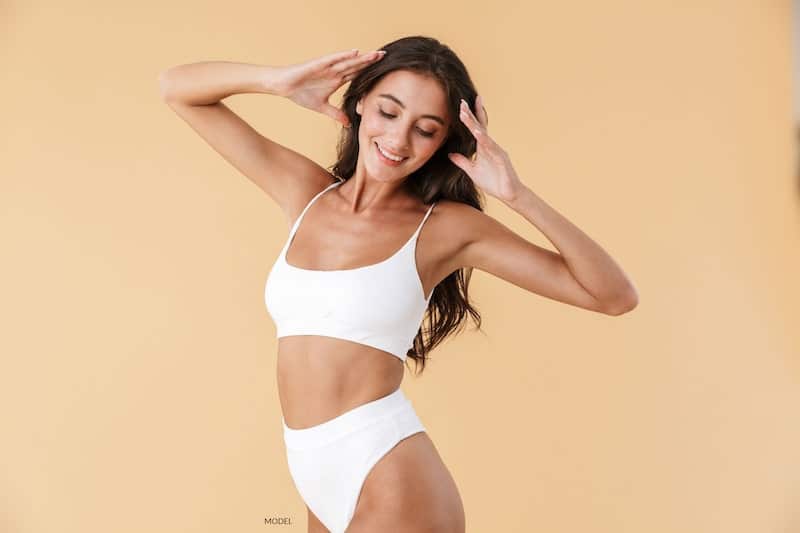 Get Ready for Your Recovery
The truth is that the actual surgical procedure is only part of the journey to achieving the look and feel you desire. Not only do you want to limit discomfort and pain during your recovery, but this period and the way you approach it can influence your final plastic surgery results.
Here are some ways you can get yourself ready for your recovery.
Fill Prescriptions Beforehand
One of the last things that you should do (or want to do) after your plastic surgery procedure is drive to the pharmacy to fill your prescriptions. Instead, make sure to fill them before your surgery so that you have them waiting for you at home.
Clear Your Schedule
Plastic surgery recovery times vary with each procedure and patient; however, the one constant is that you will not be able to get back to your normal, daily activities immediately after your surgery.
Instead, you will need rest, which means downtime to allow your body to heal. So, it is important that you schedule time away from work as well as find someone to help you around the house, especially if you have kids or pets that need to be looked after while you recuperate.
Set Up Childcare
Whether your children are grown or they are still infants, you will not be in the right physical or mental shape to look after them for the first week or two after your plastic surgery procedure.
Because of this, you will need to make sure that you have childcare, including driving them to and from school and any extracurricular activities they may participate in.
Ensure That You Have a Ride To and From the Surgery
Because of anesthesia and your physical state, you will be unable to drive yourself home after your procedure. Additionally, depending on the procedure that you undergo, you may not be in physical shape to drive yourself to your follow-up appointment a few days later.
This means that you will need to make sure that someone is available to drive you to and from your appointments.
Meal Prep
It is safe to say that you will not want to spend any time in the kitchen after your surgery, nor should you! That's why meal prepping is such a good idea. Make sure that you are able to easily and quickly heat up your food so that you spend less energy and focus on food preparation and more on your actual recovery.
Set Up a Recovery Zone
Depending on the procedure you have performed, you will be recovering for a few days to a few weeks. This means that you will be relegated to the couch or bed, so you will want to make sure that area is as comfortable as possible. Have blankets and plenty of pillows ready, along with entertainment options, whether it be a book, remote control, or tablet.
Ensuring that you recover in a comfortable place can help make your recovery period manageable and maybe even enjoyable.
Are You Ready for Body or Breast Plastic Surgery?
If you are interested in any of the plastic surgery procedures that Dr. Robert Rey offers, please contact our office at (310) 205-3107 or schedule a personal consultation today.