Posted November 25, 2015 in Breast Augmentation, Plastic Surgery Recovery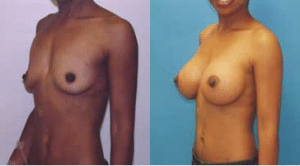 It's important to have adequate support following your breast augmentation, both emotional support and breast support. The type of support you provide your breasts during your recovery can affect the quality of your results. Down the road, choosing the right bra for your new breasts can help enhance your results. The following tips will help ensure you have a comfortable and safe recovery following your breast augmentation:
Do…Wear a Bra
Many women wonder if they should wear a bra during their recovery. The answer is definitely "yes." The weight of your new implants will need some extra support as your breast tissue becomes stronger. You should consistently wear a bra for four to six weeks following your surgery.
Do Not…Guess Your New Size
Even if you think you know what size your new breasts are, chances are it is slightly different than you anticipated. It is important to get your breasts sized before buying a new bra. Having a proper fit will help improve the appearance of your breasts, ensure they have quality support, and provide better comfort.
Do…Expect Swelling
Postoperative swelling can significantly affect the size of your breasts. You should choose a bra that is one to two cup sizes larger than your expected size as this will help accommodate the postoperative swelling. You may adjust to a smaller cup size as you swelling begins to subside. Always make sure your breasts have adequate support without your bra being too restrictive.
Do Not…Wear an Underwire Bra
For at least one month following your surgery, you should wear a sports or surgical bra. The bra should provide enough support for your new breasts without being excessively tight. You should avoid wearing an underwire bra because it can rub the incisions, which can be uncomfortable and affect the healing process.
Do Not…Wear a Push-Up Bra
It's important for your breast to feel secure, but during your recovery period, you should avoid wearing a push-up bra. Push-up bras displace the breast tissue, which can move your breast implants and place stress on your incisions. Leave the sexier push-up designs until after your have finished healing.
Do…Splurge
You're going to buy your fair share of bras in your lifetime. However, this doesn't mean you shouldn't treat yourself once in awhile. For your first bra after your recovery period, you should splurge a little. Feel free to buy something sexy that enhances your new bustline and makes you feel beautiful and attractive. You desire it!
If you are considering breast augmentation, schedule your consultation with Dr. Rey today. Contact our office at (310) 205-3107 or fill out our online contact form for additional information.