What Areas Can Liposuction Treat?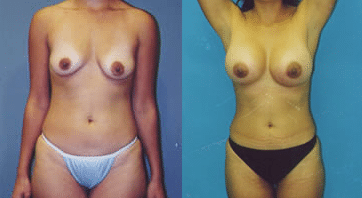 When the word liposuction comes to mind, many automatically think of removing fat from the abdominal area. This isn't surprising, as the stomach region tends to be one of the hardest areas from which people can naturally lose fat.
Abdominal fat can make a person feel insecure about his or her body. Bathing suit season seems to be an agonizing time for those who suffer from excess fat in the abdomen. Clothing just doesn't seem to fit right, and getting jeans on can feel like exercise: jumping, pulling, and stretching pants over the thighs and hips, and then getting them to button up over the stomach – it can be such a pain!
However, there are many other areas of the body liposuction can treat. In addition to sculpting and shaping the body, liposuction can provide the overall more slender appearance patients are looking for. Many treatable areas carry stubborn fat that can cause a dent in someone's self-confidence.
Liposuction is one of the most sought-out plastic surgery procedures among men and women. It can be performed on many areas of the body that carry fat that is resistant to diet and exercise.
Liposuction Treatment Areas:
Cheeks

Chin

Jawline

Neck

Arms

Breasts

Abdomen

Back

Waist

Thighs

Hips

Legs
One or several of these areas can be addressed with liposuction. Liposuction is a safe and effective procedure for getting rid of excess fat throughout the body, and it offers the benefits of minimal pain and a quick recovery time. Most patients can return to work within a few days and normal activities within a week.
With a healthy diet and regular exercise regimen, patients can enjoy long-lasting results. Liposuction patients can expect a slimmer, better contoured body that will help give them their confidence back.
Ready to transform into a more confident you? Dr. Robert Rey is an experienced liposuction specialist. To schedule an appointment, contact his office by calling (310) 205-3107 or by filling out our online contact form.