Posted July 28, 2015 in Liposuction, Tummy Tuck (Abdominoplasty)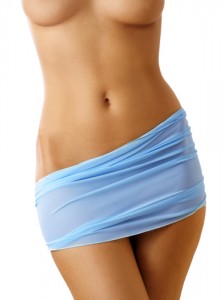 Plastic surgery has seen a dramatic rise in popularity over the years, with body contouring procedures being some of the most desired forms. While both tummy tuck surgery and liposuction typically provide a noticeable improvement to the body, people often have a hard time distinguishing between the two.
Liposuction: Eliminates Excess Fat
Although diet and exercise can't spot-reduce, liposuction can. Liposuction is ideal for men and women who have been unsuccessful in eliminating stubborn areas of fat through regular forms of diet and exercise. Liposuction is effective for removing excess fat areas of the face and body, including the following areas:
Cheeks
Neck
Breasts
Abdomen and waist
Flanks and sides
Back
Hips
Thighs
Legs
Tummy Tuck: Eliminates Excess Fat and Skin
Pregnancy and major weight loss often results in sagging skin. Although liposuction can remove excess fat, it has no effect on loose skin. During tummy tuck surgery, also called "abdominoplasty," Dr. Rey removes excess fat and loose, sagging skin as well as tightens the underlying abdominal muscles. The result is a firm abdominal area.
Dr. Robert Rey has many years of knowledge and experience performing liposuction and tummy tuck surgery for patients of all ages. In many instances, he even combines both procedures together in one surgery to achieve the most beneficial results.
It is important to note that neither liposuction nor tummy tuck surgery is intended as a weight loss procedure. Therefore, for the best results, patients should be within ten percent of their ideal body weight before undergoing the procedures. Patients should maintain their weight and follow a healthy lifestyle to maintain their results as long as possible.
If you are interested in a body contouring procedure, we encourage you to contact cosmetic, plastic and reconstructive surgeon Dr. Robert Rey. Contact our Beverly Hills practice to schedule your consultation today. Call us at (310) 205-3107, or fill out our online contact form for more information. Dr. Rey and his friendly staff look forward to helping you achieve the body you desire.