Posted April 19, 2023 in Breast Reduction
4 Minute Read:
Even if you loved having voluptuous breasts at some point (or still do), you likely understand that they typically come at a high price. It can be a lot of fun having big boobs, especially when you're young, but many women begin to have issues with them over time, some sooner than others.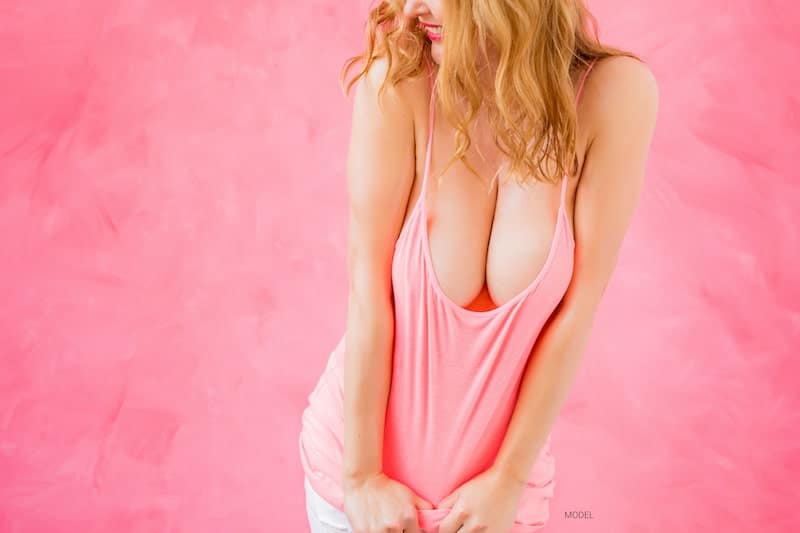 What's the Problem With Big Breasts?
While often physical, discomfort caused by large breasts can also be emotional or triggered by changes in body image or career goals.
You may want to consider breast reduction surgery if you experience the following due to your big breasts.
Skin problems, including sores and rashes
Back, neck, and shoulder pain
Unwanted or inappropriate attention
Erroneous assumptions
Feeling like your breasts are interfering with your image or goals
Emotional or physical discomfort directly related to the size of your breasts
Are You Ready to Have a Breast Reduction?
Obviously, if you enjoy being big-breasted, you should not get a breast reduction. Other reasons to postpone breast reduction surgery include:
You desire to become pregnant within the next few years – Pregnancy and breastfeeding will significantly impact your results, so you may want to wait until after completing your family for cosmetic breast surgery. However, a breast reduction may be recommended if you have chronic and severe pain.
You have existing health issues – If your health puts you at a higher risk of complications from surgery, you should wait until you have been successfully treated or your condition is well-controlled.
You use products that contain nicotine – Using tobacco products in any form increases the risk of serious complications during or after surgery.
When Is the Best Time to Have a Breast Reduction?
As mentioned, it's best to undergo cosmetic breast surgery when no future pregnancies are planned.
Additionally, consider the following scenarios as excellent opportunities for you to reduce your breast size:
When you have ample free time – You'll need time to rest and recover, so don't plan your breast reduction surgery when you'll have important obligations.
Prior to a reunion or big vacation – Consider plastic surgery well before a planned vacation or anticipated reunion to recover and heal from your breast reduction.
When you've finished your family – Breast reduction is a great option once you know your family is complete. This gives women a chance to revamp their breasts following childbirth and breastfeeding.
When planning to relocate – If you know you'll be making a big move in six months to a year, and you're ready to have your breast reduction, you might want to consider having this surgery well in advance so you can have a fresh start, and avoid having to discuss your breast reduction if you prefer not to.
Be sure to plan for sufficient healing time. Bruising may last two to three weeks, while swelling should subside by the fifth or sixth week after your surgery. You will need to wear a compression bra for a minimum of two weeks for breast support and to help minimize swelling.
Most breast reduction patients can return to work or resume their regular daily routine before the end of the second week but should avoid lifting, bending, and any strenuous activities, including exercise.
You may be able to resume more rigorous exercise sometime during the fourth week but must be cleared to do so by your surgeon first.
Does Breast Reduction Surgery Come With a Breast Lift?
Many plastic surgeons routinely include breast lift surgery with their breast reduction procedures.
Some young women undergoing a breast reduction may not need much of a lift when undergoing this surgery to relieve pain, depending on the amount of breast tissue removed.
Get Your Desired Breast Reduction Results in Beverly Hills, CA
Dr. Robert Rey is a well-respected plastic surgeon in Beverly Hills, California, who's contributed to several highly-regarded publications, including The Harvard Journal of Public Policy. He also worked directly with The United States Surgeon General, Dr. C. Everett Koop, from 2004 to 2008.
You may have seen Dr. Rey on the Netflix show, "Celebrity Plastic Surgeons of Beverly Hills" or E!'s "Dr. 90210." Whether you are familiar with him or not, after scheduling a consultation at his Beverly Hills plastic surgery practice, you'll feel like he's an old friend.
If you feel you are ready to reduce your breast size or just want to learn more about your Beverly Hills breast reduction options, call (310) 205-3107.