Posted August 25, 2020 in Breast Augmentation, Buttock Augmentation, Liposuction, Tummy Tuck (Abdominoplasty)
2 Minute Read:
Women want to feel comfortable in their bodies and show off their feminine curves. The "ideal" body shape is often one that accentuates a slim waist, curvy bottom, and fuller breasts. Unfortunately, we can't all be born with this perfect shape. And, even if we are, age often takes a toll on our bodies.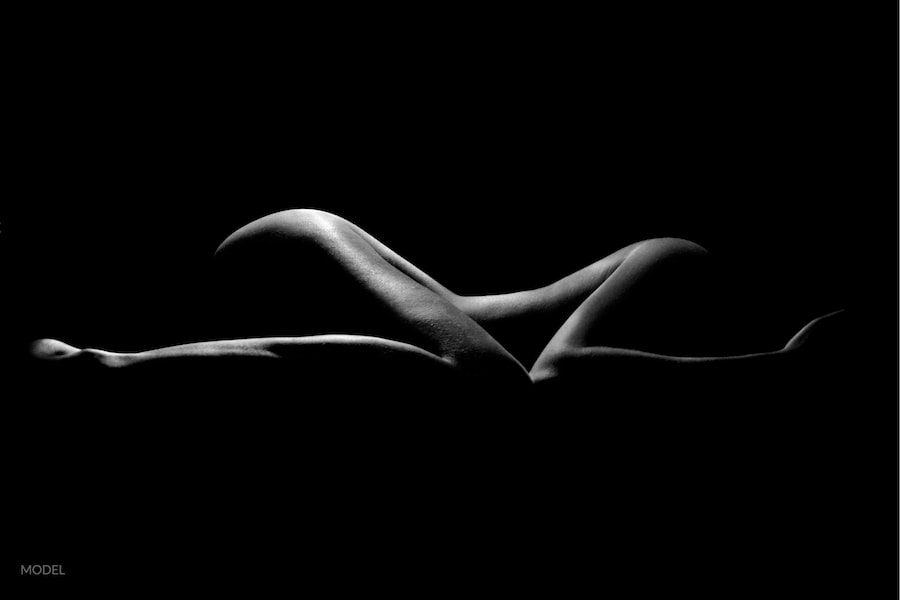 Luckily, plastic surgery procedures can help women achieve their ideal feminine curves. Here are the top three surgeries that create the curves you have always wanted.
Achieve an Hourglass Figure With a Tummy Tuck
A tummy tuck helps patients achieve a perfectly flat and toned stomach. A large abdominal area can be a result of factors like significant weight loss or gain, pregnancy, loose abdominal muscles, or sagging skin. A tummy tuck can fix most of these problems by removing excess fat and skin from the abdominal area. You will be left with a slim waist that you will always want to show off!
Liposuction may be included in your tummy tuck procedure to remove excess fat and enhance the waist's slimness even further.
Rev-Up Your Rear With a Butt Augmentation
We can all agree that the best buttocks are rounded, curved, and elevated. Some women are born with flat butts that have no definition. Others may have too much "padding" in their backside, giving a lumpy appearance. And still, some women discover that their buttocks sag as they age. All of these problems take away from the desirable curvy silhouette most women want.
A butt augmentation gives you shapely buttocks. Women can choose between butt implants or a fat transfer (Brazilian Butt Lift). Butt implants are a more permanent and immediate solution, instantly giving you a rounded, defined appearance. If you prefer not to have implants, fat can be transferred to your butt for added volume. A significant benefit of the fat transfer is that it also helps you slim down a problem area. Additionally, the Brazilian Butt Lift does not need the required incisions for butt implants.
Enhance Your Feminine Figure With a Breast Procedure
There is nothing more feminine than breasts. Every woman wants to have perky, full breasts that enhance her overall shape. Various types of breast procedures can fix or improve your breast shape:
The right breast procedure will complement your overall body shape and give you a curvy body contour.
Interested in Learning More?
Dr. Robert M. Rey is a celebrity plastic surgeon with years of experience. He believes in using innovative procedures, so his patients always get the results they want. You can book a consultation with Dr. Rey by calling 310-205-3107 or filling out our online contact form.