Posted February 01, 2019 in Breast Augmentation
Breast augmentation can be a significant life event for many women who wish to improve the size and shape of their breasts. While breast augmentation is known to enhance a woman's overall figure and self-esteem, some patients may find themselves still adjusting to their new bust even after their procedure. While not uncommon, getting used to your new breast size can typically be a quick and easy process. However, if you still have some doubts or concerns regarding whether or not to get breast implants, here are some of the most common question many women may ask themselves before and after getting plastic surgery.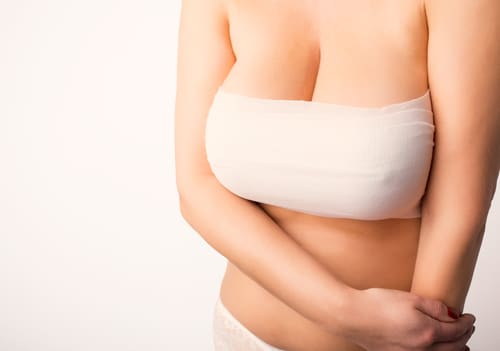 What Is Breast Augmentation?
Breast augmentation, also known as mammoplasty, is an extensive, surgical procedure that can alter the size, shape, and contours of a woman's breasts using breast implants. Implants are usually saline or silicone and can come in different shapes, sizes, and profiles. This procedure can also provide you with the following benefits:
Restored volume to the breasts
Increased fullness and projection
Improved balance and symmetry
Enhanced your appearance and self-esteem
After you and your surgeon have determined which technique will best suit your body type, you will get a better understanding of how your recovery and adjustment period may be.
Adjusting to Your New Breasts
Based on the amount of correction required for your procedure, it may take some women a little more time to get accustomed to their new breasts if they had them augmented to a larger size. The type of breast implant you choose may affect how your new breasts feel to you as they begin to settle into your body.
Weight Change
Your new breasts may feel a bit strange at first as you get used to the extra weight on your chest. Most silicone implants typically weigh less than three-quarters of a pound, which is the same amount that your natural breast tissue would be. Although your chest may feel slightly different than it did before your breast augmentation procedure, fortunately, your implants will not seem heavy or make you uncomfortable. If for any reasons they do, performing some simple back exercises can provide you with the strength and support you need to adjust to your new breasts.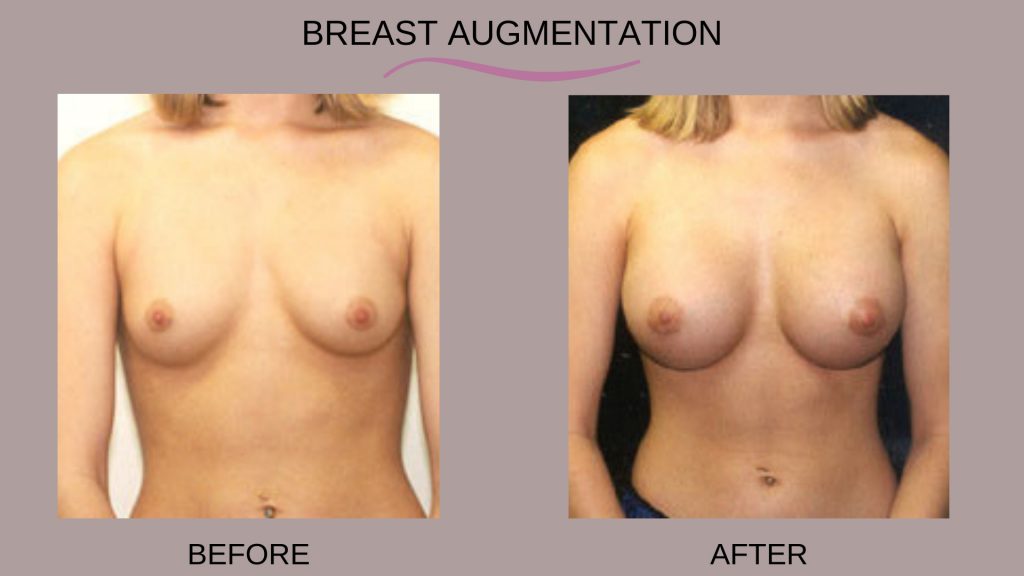 Physical Activities
For women who are constantly active and enjoy participating in various sports like running, boxing, or golfing, it may be best for them to choose a smaller implant. This will provide them with just enough of a change to their figure without their breasts interfering with their range of motion, efficiency, and accuracy. No matter the size, most female athletes can easily adapt their muscle memory to accommodate their new breast implants.
Clothing Options
Depending on your preferences and the size of your new contours, shopping for bras, swimsuits, and other types of clothing can be a different experience than you're used to. Thankfully, most clothing stores and manufacturers are known to provide various options for larger sized breasts. So most women do not come across any issue finding styles they like.
Most women are also surprised to know that swimsuit shopping is usually a lot easier after their breast augmentation now that they can happily "fill in" their tops. However, for women whose breast size may be significantly larger than the lower half of their body, a matching bikini may not give them full breast coverage. This can be both an advantage or disadvantage depending on the type of swimsuit and coverage that is preferred.
To learn more about breast augmentation surgery, you may contact our office today at (310) 205-3107 or schedule a personal consultation with Dr. Rey to determine if you are a good candidate.