Posted March 25, 2016 in Rhinoplasty (Nose Surgery)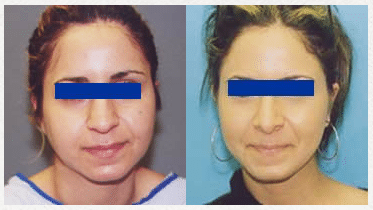 If you were to ask any artist or plastic surgeon about facial beauty, he or she would tell you just how significantly your nose affects your appearance. This organ that gives us the ability to smell is right in the center of the face, and if it looks a little too wide, a little too flat, or a little too large, the whole face is affected. Nose surgery can enhance your face by improving the shape and appearance of your nose.
How Nose Surgery Works
Rhinoplasty (nose surgery) is both a science and an art. Dr. Robert Rey will perform your nose surgery using proven surgical techniques and his artistic touch. With either closed or open rhinoplasty, Dr. Rey can adjust the nasal tissues to change the shape, angle, size, and appearance of your nose.
Closed Rhinoplasty:

In closed rhinoplasty, incisions are made inside the nostrils. This technique leaves no visible scarring and has a shorter recovery than open rhinoplasty. However, because incisions are made inside the nostrils, visibility is limited and fewer changes can be made.

Open Rhinoplasty:

In open rhinoplasty, an incision is made at the base of the nose along the strip of tissue that separates the nostrils. This technique may leave a scar; however, any scarring will be inconspicuous and will fade as time passes. Open rhinoplasty has a longer recovery than closed rhinoplasty, but it provides greater visibility and allows for more changes to be made.
Both open and closed rhinoplasty can produce excellent results. The technique that is best for you will depend on your anatomy, your preferences, and the extent of the changes you desire. Dr. Rey uses the latest techniques to refine the nose and restore facial harmony.
How Nose Surgery Can Enhance Your Face
Individuals who desire to undergo rhinoplasty likely feel that their nose looks too large, too wide, or draws attention to itself in some other unattractive way. Rhinoplasty can correct nasal defects to restore a more natural and aesthetically pleasing appearance to the nose. Nose surgery can bring your nose into better balance with the rest of your face so that your facial features complement each other.
To learn more about rhinoplasty with Dr. Rey, schedule your personal consultation today. Call (310) 205-3107 or fill out our online contact form, and we will help you book your appointment.