Posted January 04, 2022 in Liposuction, Liposuction Recovery
2 Minute Read:
Maintaining a healthy and toned body can be stressful and needs a lot of commitment.
After undergoing liposuction surgery, you must dedicate yourself to certain lifestyle changes to help sustain expected liposuction results. You must pay keen attention to all post-surgery instructions, eat a balanced diet, and frequently exercise to prevent weight gain.
After a successful operation, it is crucial to resume your regular exercise routine, albeit slowly. Below is a clear guide on how you can keep your liposuction results looking good.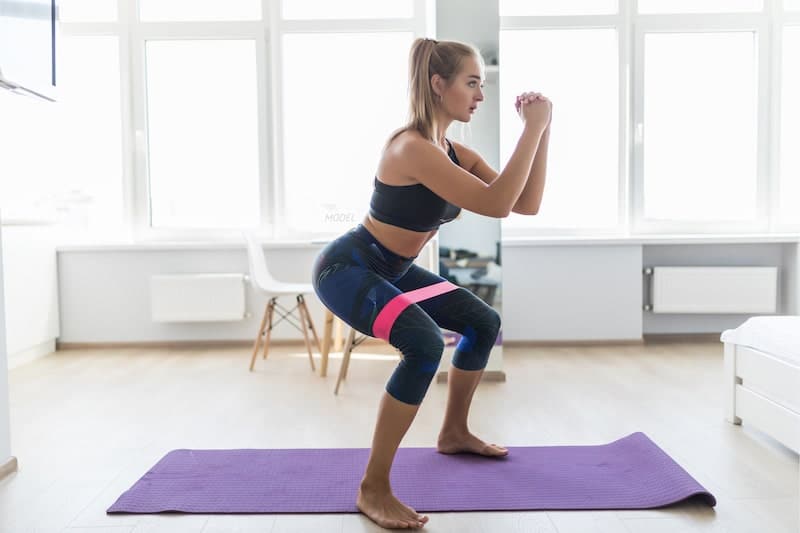 How Long Can I Wait Before I Resume Exercise and Workouts?
After undergoing a major surgical operation, you need to relax and let your body heal. The stomach takes one to two weeks to recover, with lingering effects that can span at least six weeks after an operation.
This means that you cannot engage in strenuous activities, such as weightlifting or running, during this time. Embarking on regular workouts too soon can be detrimental to your healing process by causing excess swelling and bruising. Additionally, vigorous activities can affect your incisions, increase the chance of forming excess scar tissue, or result in an infection.
This, in turn, may prolong your recovery period or damage your liposuction results.
What Are the Best Exercises After My Recovery?
After the body has healed, you should go back to regular exercising.
Some examples include:
Cardio
Aerobic activities
Jump rope (at slow rates)
Lifting minimal weights
Resistance exercises
Resistance training after liposuction requires time as you have to slowly work into it. The transition should be gradual.
You can start with walking, jogging, swimming, cycling, or playing non-strenuous sports since these are easier on the body.
Exercises that use rubber bands and smaller weights are critical when introducing resistance workouts. Abdominal exercises should include planking, mountain climber, hanging knee raise, and sit-ups.
Leading an active lifestyle is one major way of helping prevent weight gain after liposuction.
How Long Should My Workout Be?
A qualified physician would tell you that you need to work out for at least 30 minutes a day. To recover well, you should avoid exercising for longer durations initially, which might strain your body and cause stress on the bones and abdominal area.
All these exercises are very beneficial since they will help your body adapt to your new weight and help you maintain peak physicality. The routine should be regular coupled with a balanced diet and simple mental exercises such as meditation, writing, or drawing.
Tired of Excess Fat? Consider Liposuction Today!
If you are considering liposuction, it is essential to consult with a skilled plastic surgeon. Contact Dr. Robert Rey by calling (305) 205-3107 or filling out our online contact form.
You can also visit our liposuction before and after gallery to see how Dr. Rey has helped his previous patients.