Posted September 24, 2018 in Breast Augmentation
Breast augmentation, or augmentation mammaplasty, is known to enhance the size and shape of a woman's breasts. While many patients opt for this procedure to attain the figure of their dreams, others may second guess their decision due to the thought of scarring. Visible scars from any breast surgery are a common concern among many women, especially for those in the modeling and acting industries.
As a celebrity cosmetic surgeon, Dr. Robert Rey has provided countless women with virtually scarless breast augmentation results because of his specialization in minimal scar techniques. His technique provides women with beautiful, natural-looking results.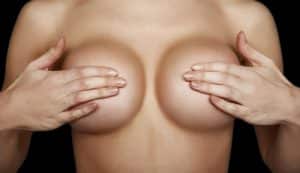 Dr. Rey's No Visible Scar Technique
Dr. Rey's specialized technique has provided patients with minimal or no scarring and beautiful, natural-looking breasts. Studies have shown that this technique is quicker and nearly bloodless. The entire operation is performed through the belly button without the need to scar the breast or any other area of the body.
This technique also has the added advantage of an easier recovery process since there is less manipulation of the muscle and breast tissue. Dr. Rey also utilizes the more traditional breast augmentation techniques, such as through the areola (periareolar), the armpit (transaxillary), and under the breast (inframammary).
Breast Augmentation Procedures
Transumbilical Breast Augmentation (TUBA)
Transumbilical breast augmentation, or TUBA, is an endoscopic breast augmentation technique that makes a natural scar inside the patient's belly button to disguise the incision through which saline breast implants are inserted. While this technique results in little to no scarring, it is not as popular as other breast augmentation techniques due to being limited to using only saline implants. This procedure is also more technically challenging to perform than any other breast surgery technique. Only a professional surgeon like Dr. Rey should perform the no visible scar technique.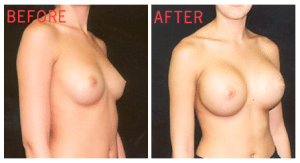 Transaxillary Breast Augmentation
The transaxillary technique is another breast augmentation technique that is not commonly used. Similar to the TUBA technique, this procedure also requires only saline breast implants to be inserted through an endoscope to a predetermined point beneath the breasts. The incisions are made in each armpit and will result in almost no visible scars.
Inframammary Breast Augmentation
Whenever incisions are involved, a scar is likely to result. However, it is the strategic placement of the incisions that makes the scars virtually undetectable. One of the best incision locations is within the inframammary fold—the natural crease beneath each breast. This area allows for a longer incision so that either silicone or saline implants can be inserted. Although a scar will be present, it is not detectable under most styles of bras or bikini tops. Depending on the patient's skin type, color, and ease of healing, the scar will also fade as time goes on.
Periareolar Breast Augmentation
Another widely used incision location is around the areola, also known as the periareolar incision. Since the incision follows the natural line of pigmentation change between the breast skin and the areola, the scar is not typically noticeable. Either type of implant can be used with this approach, and the implants can be placed either above or below the muscle through these incisions.
For more information about our no scar breast surgery technique or to schedule a consultation with Dr. Robert Rey, please contact our office at (310) 205-3107.